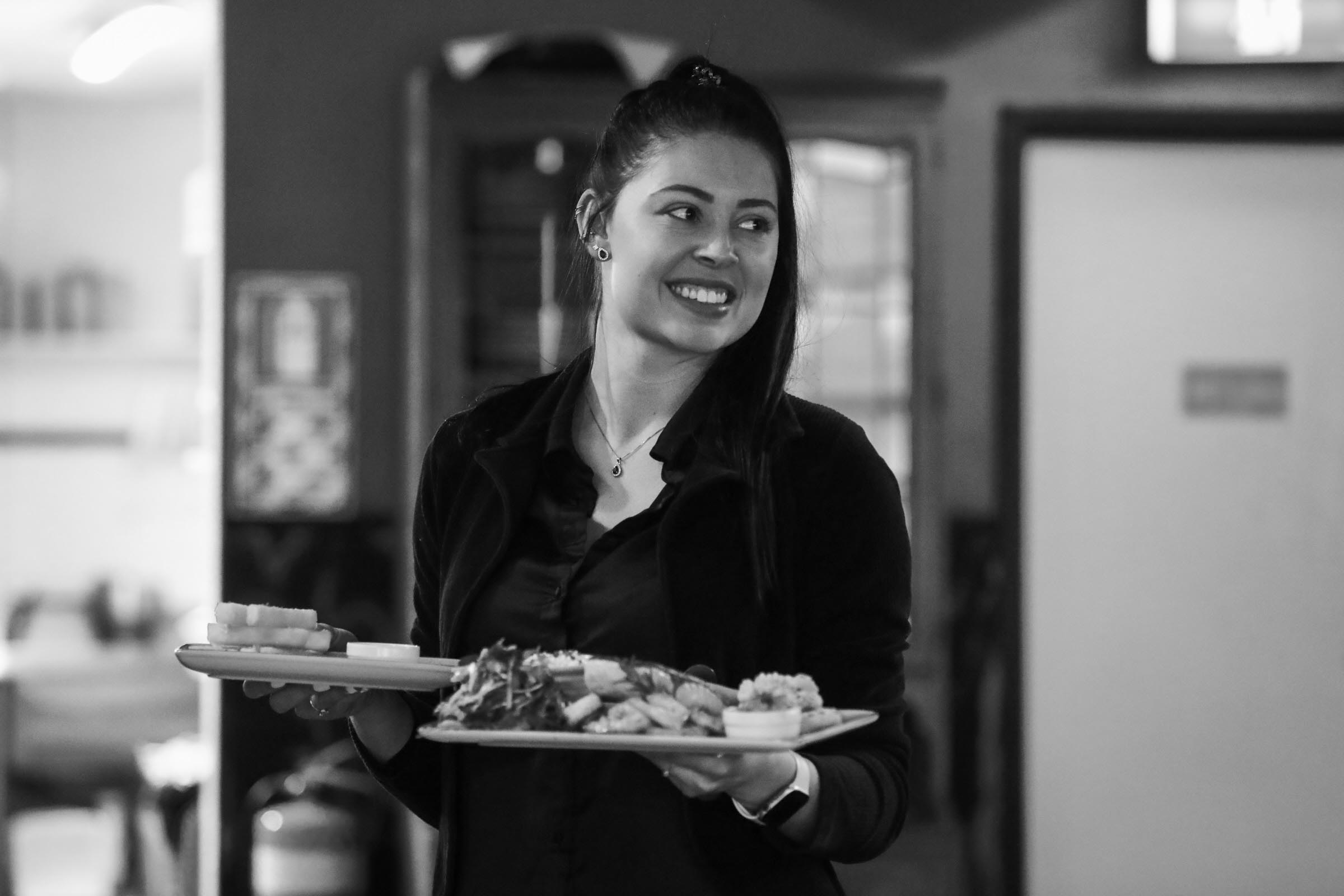 Jess
Server
Here's our server Jess from Itajaí- Santa Catarina, south Brazil.
Her favourite Fogo BBQ meat is picanha (with some chimichurri on top) and she rates our Raspberry Caipirinha cocktail.
Days off, she loves to listen to her favourite songs, make a cake, talk to family in Brazil or watch some series and movies to relax.
Find her at Fogo serving up your favourite BBQ treats!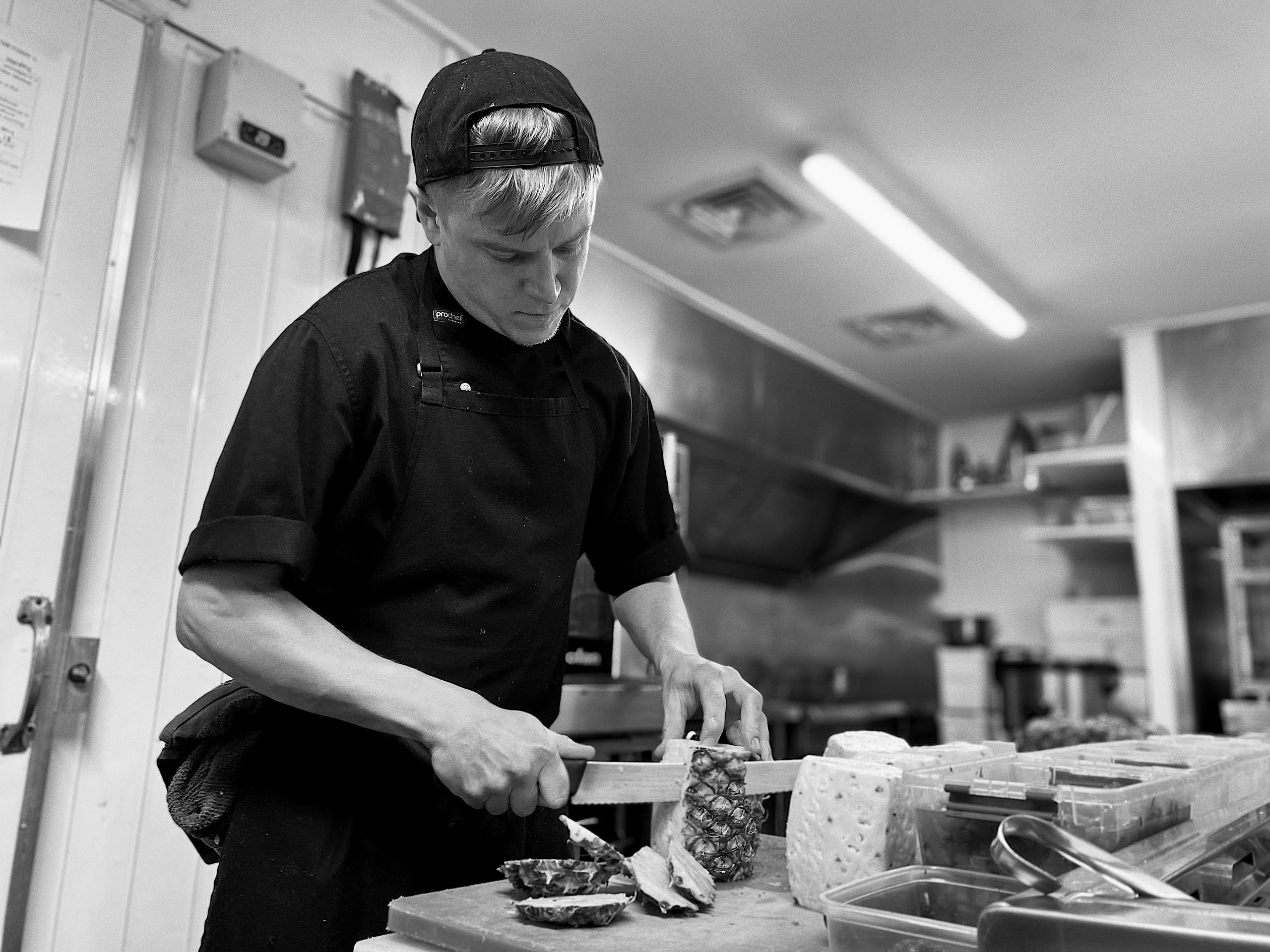 Craig
Chef
This is Craig, one of our fantastic Fogo chefs!
He's originally from Pembrokeshire, south west Wales. Craig's fave cut from the BBQ is our Lamb leg and he loves a few of our Mango & Chilli Caipirinhas after work.
In his down time, find Craig playing poker in the pub with his mates.
Fun fact: Craig's a former chef of Jamie Oliver!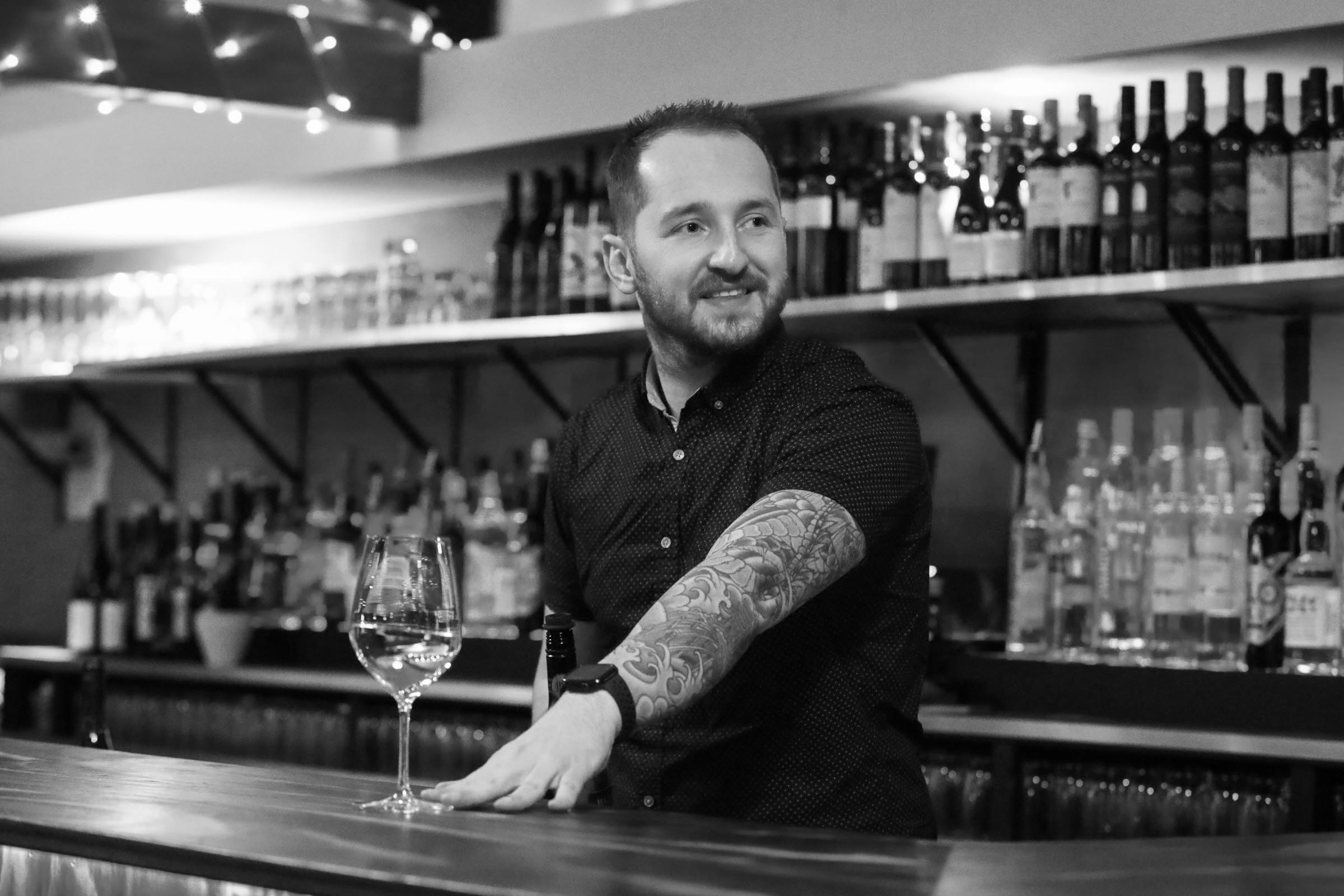 Sam
General Manager
This is the fabulous Sam, our General Manager. He's originally from Guildford, UK.
His favourite Fogo meat is The King of the BBQ- Picanha and loves a classic Lime Caipirinha- rating his own bartending skills rather highly saying his are 'the best'...
Days off Sam loves going up the mountain. He used to be a tree surgeon before his hospo career and, fun fact - Sam and his teammate were once ranked 7th & 8th in the world playing Wingman on Gears of War 3 on Xbox!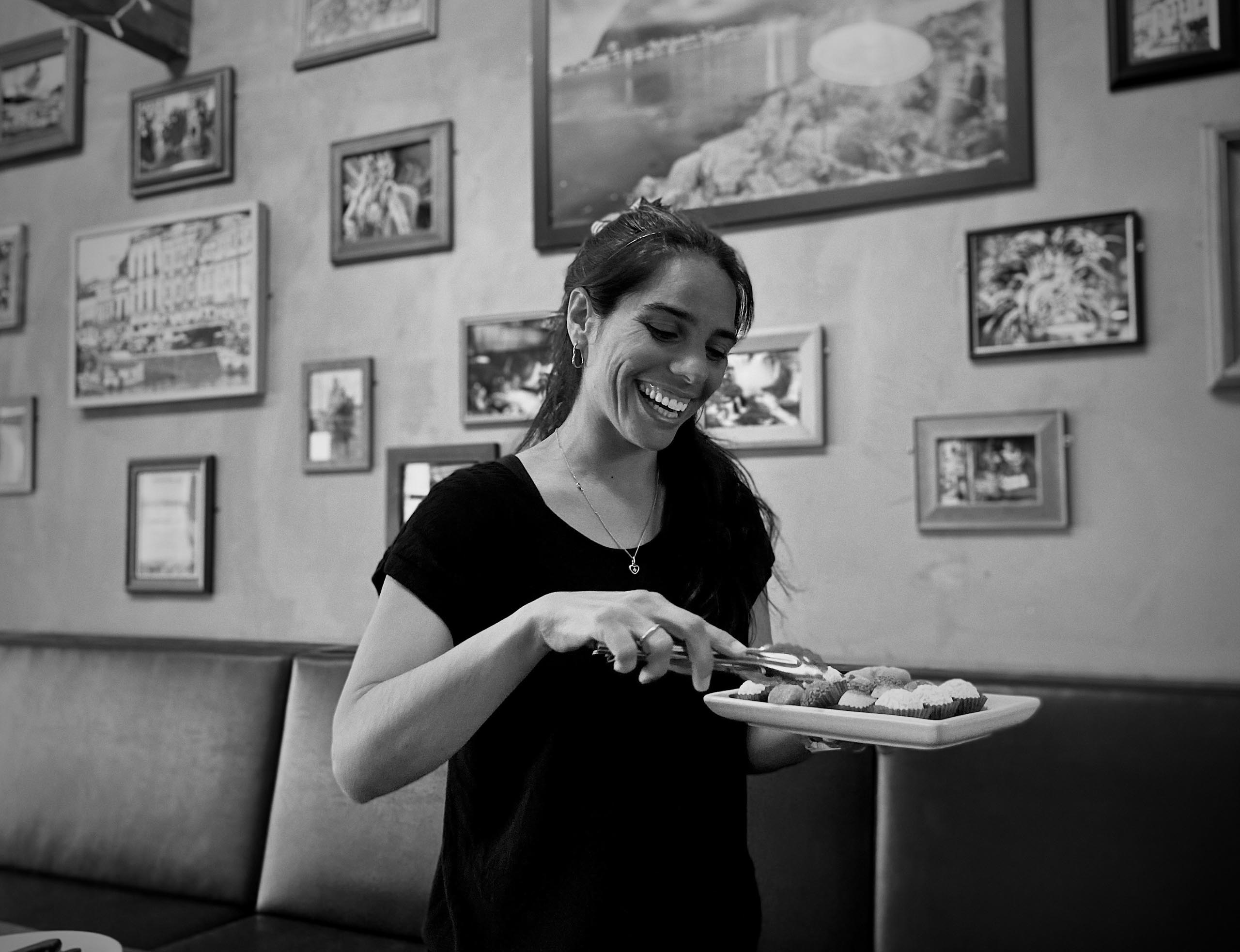 Sofia
Hostess
Here's the wonderful Sofia, our hostess with the mostest! She's from Buenos Aires, Argentina. Sof's sweet tooth has her craving the brigadeiros all shift (those sweet treat's she's holding)🍬
Cocktail wise, strangely enough her favourite is the Pineapple Smash… (guess who created it? HER!)
Sof is a qualified Zumba instructor, on her days off she's either dancing or adventuring in nature, or both. When Sof isn't serving BBQ, she's entertaining her class of Queenstown Primary school kids at her second job with her crazy choreography and amazing latin dance moves.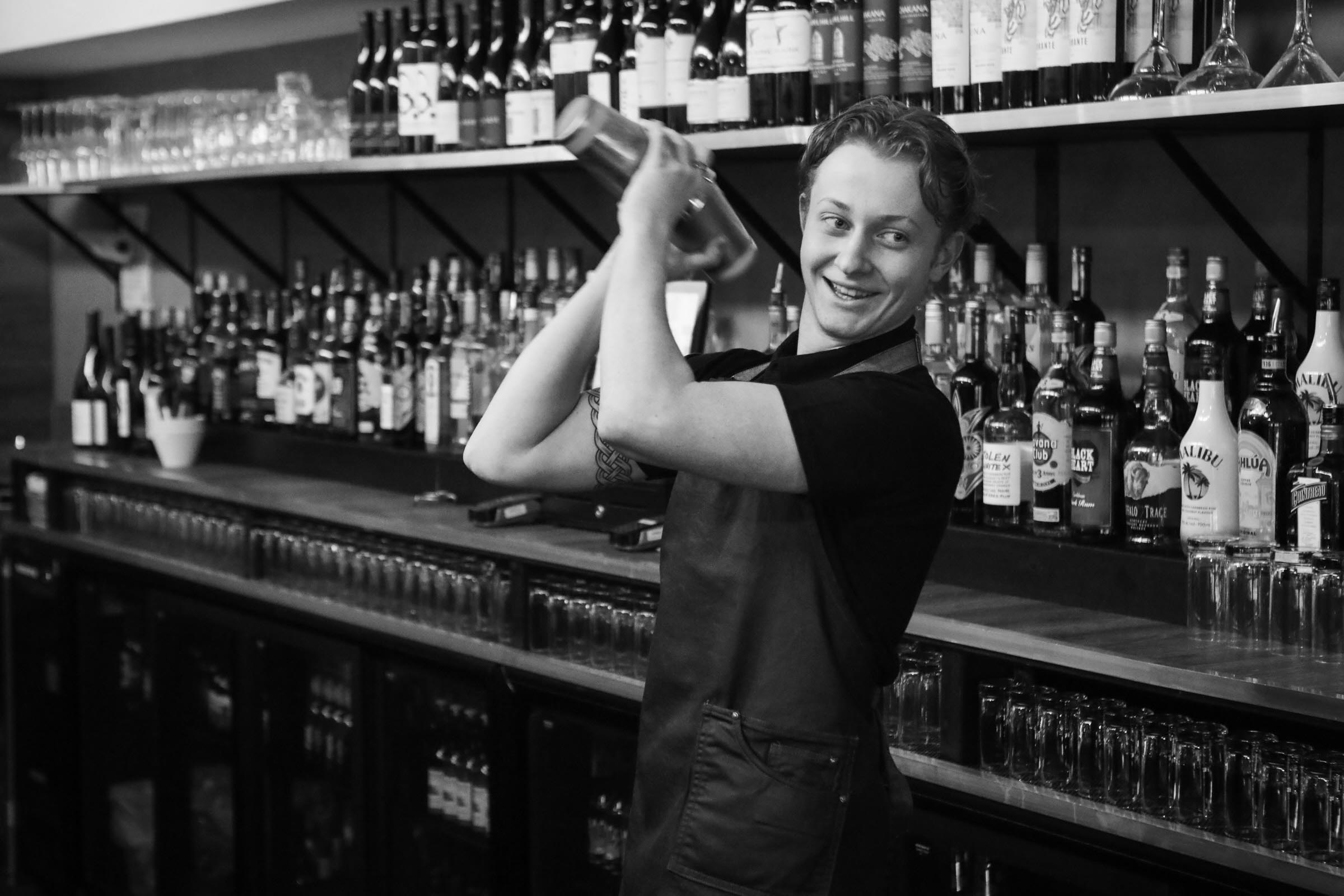 Aidan
Bartender
Here's our bartender Aidan.
Aidan was born in London but grew up down in Invercargill. His favourite Fogo Churrasco BBQ offering is the traditional Brazilian chicken hearts and his cocktail choice is the delicious Mango Daiquiri from our menu.
Days off, find him shooting pool with mates at pub. Impressively, Aidan ran Queenstown Marathon in 2019 without training, but says couldn't walk properly for a week after...!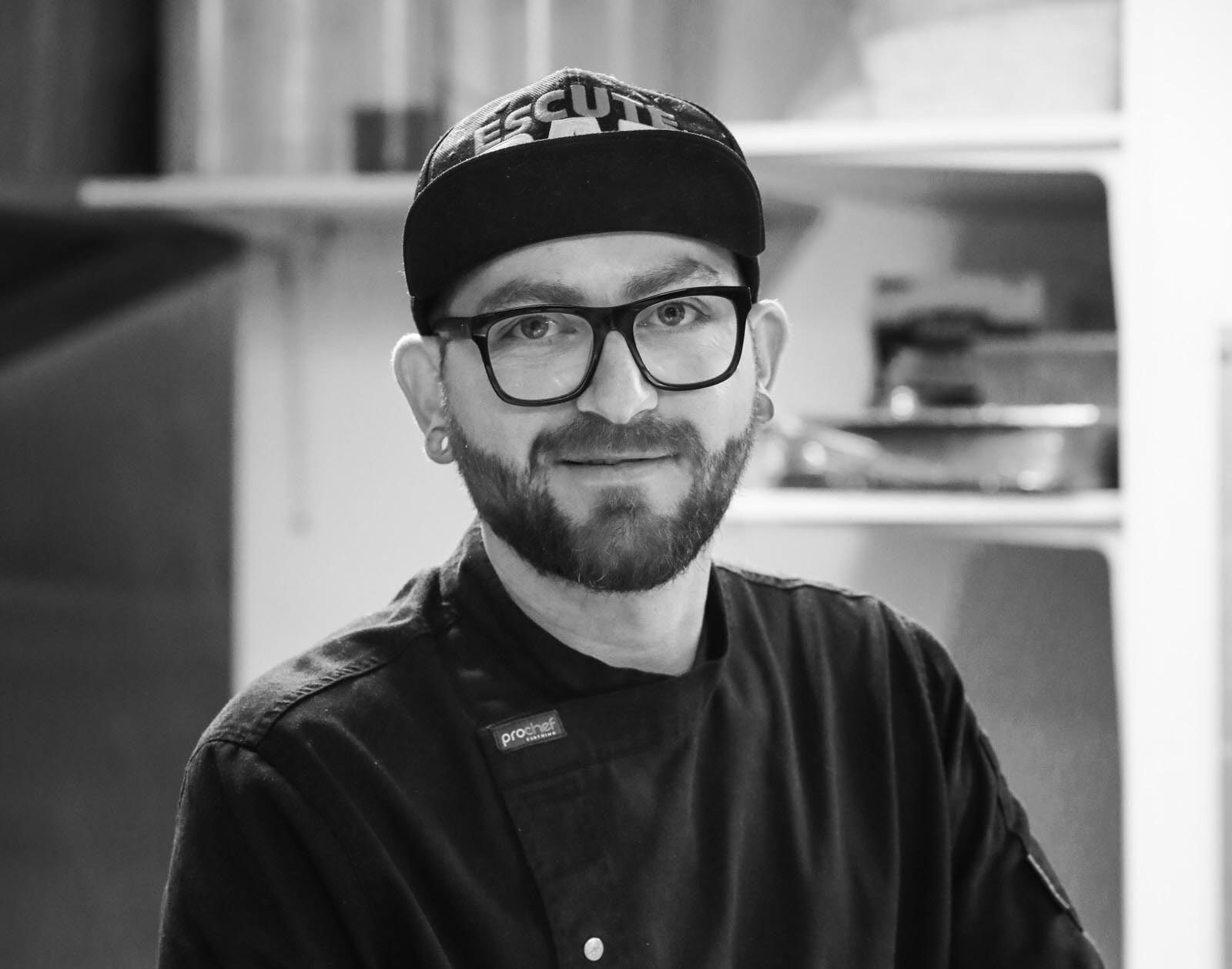 Marcio
Chef
This is Marcio, from Sorocaba- São Paul, Brazil. He's a man of many talents and splits his time with us as Chef and Bartender!
Marcio's favourite Fogo BBQ meat is the Pork Belly and loves a classic Mojito.
Guess what, Marcio was runner up Brazilian amateur champion freestyle bartender! Days off he likes to read, walk around the beautiful places on our doorstep here in Queenstown and even loves cooking in his spare time.
Catch him shaking things up at the bar or stoking the BBQ in our kitchen!
we love to serve our customers
We will come back again! Was too good not to! The all you can eat is very fairly priced and well organized. Staff are lovely and the bald guy with the mustache is a legend. Best customer service in Queenstown over 2 trips!
"The Brazilian barbecue experience is a must try whenever you're in Queenstown. It comes with all the side dishes. I think I ate 3 servings of Brazilian rice. 🍚 😂"
"Amazing meat cuts, very delicious range of meats cooked perfectly. I even got some nice medium rare beef! Excellent service and friendly staff. We had a great evening. The side dishes were of good quality and weren't designed to simply 'fill you up' like in other bread focused buffets we have in Auckland."
Join us for dinner, or grab your takeout.
For reservations or to order for takeaway
please call +64 (0)3 409 2254