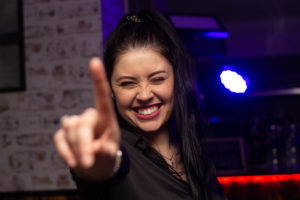 I'm 23 years old. I'm
originally
from Itajaí, Santa Catarina. That's south Brazil. My city
is known
for surf beaches like Praia Brava and Praia do Atalaia. If you google "Bico do Papagaio" you will see a rock that resembles a parrot's head. That's one of my favorite spots.
I've been living in New Zealand for three years and I love it here. My favorite spot in Queenstown is the Lake Wakatipu Viewpoint, from there you have the best views of The Remarkables. It's gorgeous. I love this city.
Picanha is for sure my favorite cut of beef, followed by the Chicken wrapped in bacon. You gotta give it a try!
Working at Fogo is amazing because I get the chance of showing off the food and traditions from my home country, and it gives me the opportunity to do what I love. I love talking to people! I love to work with costumer service, hospitality is my life. The connections and the people we meet working in a restaurant is priceless.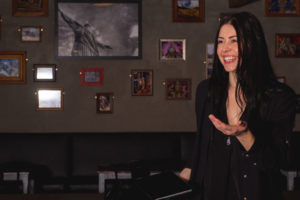 If you see me at Fogo there is one thing you will find about me:
I'll be trying to offer you Caipirinhas. I love them and
I believe
everyone should have a chance of experiencing it.
Also, make sure you mention me on TripAdvisor. I love seeing my name on reviews. It gives me a feeling of accomplishment.